V2X Technology

Frequency Bands : 5850 - 5925 MHz

Transmit Power : +23dBm (max)

Receiver Sens. : -97dBm (typ)

Antenna Diversity : 2Tx 2Rx support

Temperature Range : -40˚C ~ +85˚C

Dimensions : 40 x 30 x 4 mm

Standards Conformance :
IEEE 802.11p - 2010
IEEE 1609.2/3/4 - 2016

Frequency Bands : 5850-5925 MHz

Transmit Power : +23dBm (max)

Receiver Sens. : -97dBm (typ)

Antenna Diversity : 2Tx 2Rx support

Temperature Range : -40˚C ~ +85˚C

Dimensions : 149.5 x 133 x 27.5mm

Standards Conformance :
IEEE 802.11p - 2010
IEEE 1609.2/3/4 - 2016

Frequency Bands : 5850 - 5925 MHz

Transmit Power : +23dBm (max)

Receiver Sens. : -97dBm (typ)

Antenna Diversity : 2Tx 2Rx support

Temperature Range : -40˚C ~ +85˚C

Dimensions : 170 x 90 x 90 mm

Frequency Bands : 5850 - 5925 MHz

Transmit Power : +23dBm (max)

Receiver Sens. : -97dBm (typ)

Antenna : 1Tx 1Rx support

Temperature Range :
-40˚C ~ +105˚C

Dimensions : 24 x 23 x 3mm

Standards Conformance :
IEEE 802.11p - 2010
IEEE 1609.2/3/4 - 2016

OBU | DSRC + C-V2X Hybrid

Frequency Bands : 5850-5925MHz (Band 47)

Transmit Power : +23dBm (max)

Receiver Sens. :
90.4dBm @QPSK(10MHz) (min)
87.5dBm @QPSK(20MHz) (min)

Antenna : 1Tx 1Rx /1Tx 2Rx support

Temperature Range : -40˚C ~ +85˚C

Standards Conformance :
(C-V2X) 3GPP Rel.14
(DSRC) IEEE 802.11p – 2010
IEEE 1609.2/3/4-2016

Frequency Bands : 5850 - 5925 MHz

Transmit Power : +23dBm (max)

Receiver Sens. : -97dBm (typ)

Antenna Diversity : 2Tx 2Rx support

Temperature Range : -34˚C ~ +74˚C

Dimensions : 255 x 185 x 100 mm

Standards Conformance :
IEEE 802.11p - 2010
IEEE 1609.2/3/4-2016
ADAS Technology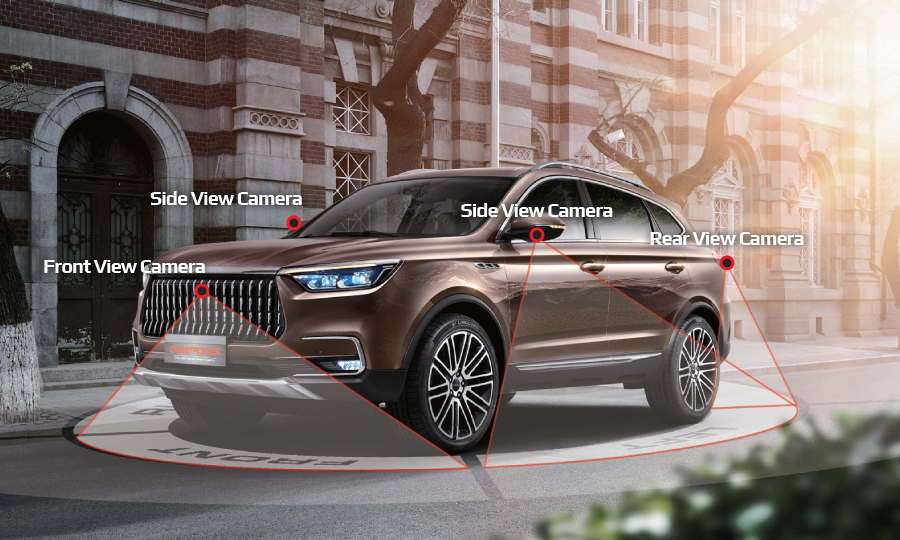 SVM Composition
Camera

HD LVDS 4ch,
190˚(H)
SVM Function
3D SVM

Top View

Front Rear Side View

Parking Guidelines

Calibration

In-Line Calibration

Auto Calibration

ADAS

LDWS

DVR(EDR)

MOD

BSD
MAIN Function
Camera based ADAS Solution

The four super wide-angle cameras show the vehicle's 360 -degree surroundings simultaneously without blind spot, and images can intelligently switch to front/rear/right/left view.

Easy parking and passing the narrow road

This system helps drivers to park and drive through in a confined space more easily by better understanding the vehicle's surroundings.
Record video feed from each of the four cameras

This system can be used as a car DVR by recording videos from 4 channel HD cameras and record separately when the G-sensor is triggered.

Drive more safely with ADAS functions

This is all-in-one device converging ADAS functions to enhance safety and convenience without adding other devices.
FMS Technology
Smart Fleet Management System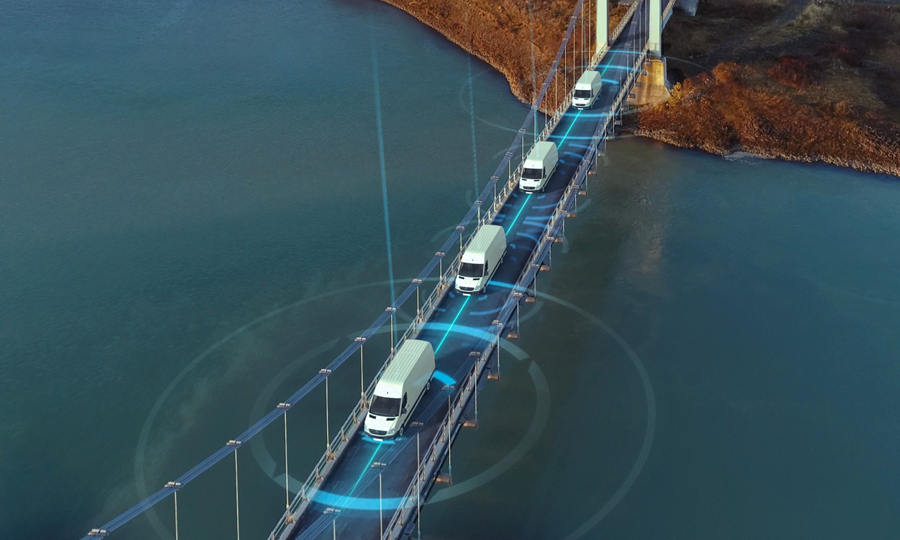 MAIN Function
Driver Monitoring System

It is tracking driver's eyes and actions while driving such as texting, drinking and smoking.

Advanced Driver Assistance System

It is designed to warn the driver when the vehicle begins to move out of its lane without using turn indicator or the collision becomes imminent.
Car DVR

It can provide video evidence in the event of a road accident. When parked, Car DVR can capture video and picture evidence.

Real-time Mornitoring via 3G/LTE

All events can be sent to server or center in real time, and FMS companies can give their driver warnings.