TV

The Company develops and produces optical, communication, and electronic-circuit components, the main components of TVs.
Electronic-circuit Component


Function module

The Company supplies the Function module with various functions according to the demands of clients as a combination module of the switch that controls TV channel/sound, power, and diverse sensors.
Electronic-circuit Component


One connect Board

A media receiver with an integrated TV tuner, so-called OCB. Thanks to OCB, slim TVs can be manufactured and hung on the wall, and various TV designs can be realized. The cables that used to be connected directly to a TV, such as HDMI, audio fiber-optic cable, USB, and LAN, can be connected to OCB.
Electronic-circuit Component


Timing control Board

As a board to deliver TV signs to the Driver IC that controls the LCD panel, it controls the volume of transmitted data and enhances the image quality.
Communication Component


Wifi module

The Company supplies the WiFi module, a component that supports the realization of various IoT functions through the connection between TVs and mobile devices.
Optical Component


LED Backlight module

Since the LCD panel of a TV cannot illuminate itself, it needs an optical component that serves as the source of light.
It is called Backlight, and the Company is producing Backlight modules using LED devices. Various types of Backlight products from UHD to 8K are supplied to global TV manufacturers including Samsung. The Company is also giving an impetus for the development of Backlight technology using mini LED and micro LED in line with the development of TV technologies, doing its best to supply differentiated products to its clients.
PBA
Jog Switch
Type: Key Function Board
Interface Board
Type: Sub - PCB
Product
5 KEY Switch

Type: Key Function Board

Description

TV, MNT Power, CH, VOL function KEY

Illuminance/Color sensor function (controls the TV color according to the brightness of the surroundings)

Remote control reception, IR BLASTER function

Application

Samsung QTV, UHD, FHD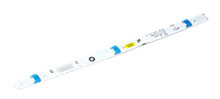 Product
Interface Board

Type: Sub - PCB

Description

Installed in the back panel chassis of a TV LED,

it connects the LED bar board with the TV power supply.

Application

Samsung QTV

ONE CONNECT Board
Type: OCB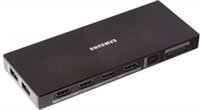 Product
ONE CONNECT Board

Type: OCB

Description

Media receiver with built-in TV tuner acts as the hub for

all compatible devices and minimizes cable jamming

Application

Samsung QTV, UHD
BLM

Back Light Module
Type: Direct Type / Edge Type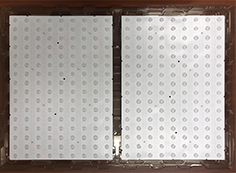 Product
Back Light Module

Type: Plate Type

Description

Premium level LED TV sized from 55" to 75"

PKG : Q90(4K), Q900(8K)

Application

TV Set thickness 10mm

Apply High Quality, Big Size Model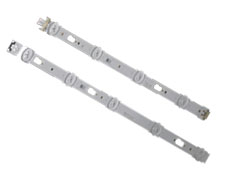 Product
Back Light Module

Type: Direct Type

Description

Main Stream TV sized from 32" to 75"

PKG : FCOM , Lens : Diffusion Type

Application

Entry-level LED TV that Illuminates the LED light directly from the back (Direct type)

*The amount of LED can be reduced : 144ea → 45ea / Based on 50 sets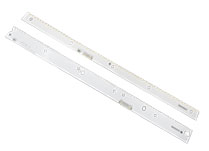 Product
Back Light Module

Type: Edge Type

Description

Premium level LED TV sized from 50" to 85"

PKG : SFL70

Application

TV Set thickness: 15mm under